The Easy Store breast milk storage bag give mums the perfect way to store pumped breast milk safely in the fridge and freezer with minimum space requirements.
Store breast milk safely for up to 12 months
Odourless and tasteless
Leak protection thanks to double zip closure
Filled bag stands on its own and can be easily stacked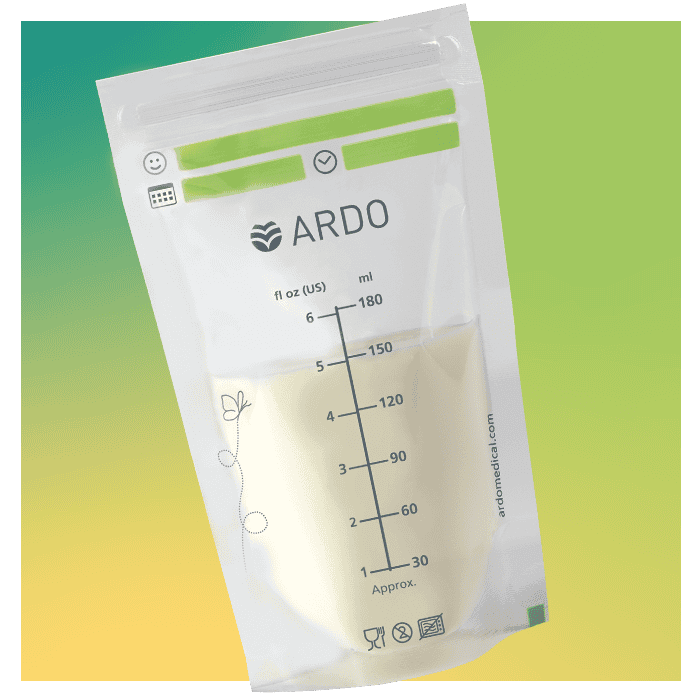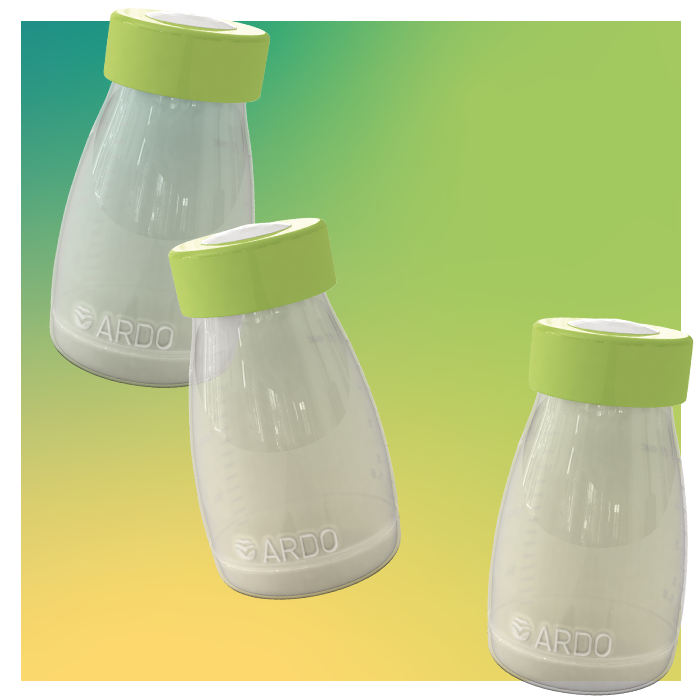 The practical sealable milk bottles made of high-quality BPA-free polypropylene for expressing and hygienic storage of breast milk.
3 high-quality BPA-free milk bottles with caps
Filling volume 150 ml (with volume scale)
Compatible with Ardo pumpsets and the Amaryll manual breastpump
Compatible with conventional suction systems
With the Easy Clean microwave bags, you can give your baby the best protection against bacteria and other pathogens with no need for inconvenient boiling or sterilising. Microwave-safe items such as bottles or breastpump accessories can be quickly and easily steam cleaned whenever necessary. For greater safety and independence.
Easy steam cleaning of breastfeeding accessories such as bottles and pumpsets
Eliminates bacteria and microorganisms
Quick and easy to use
Hygienic and safe
Saves space
Ideal for at home and when travelling
Saves energy and costs
1 bag = 20 cleaning processes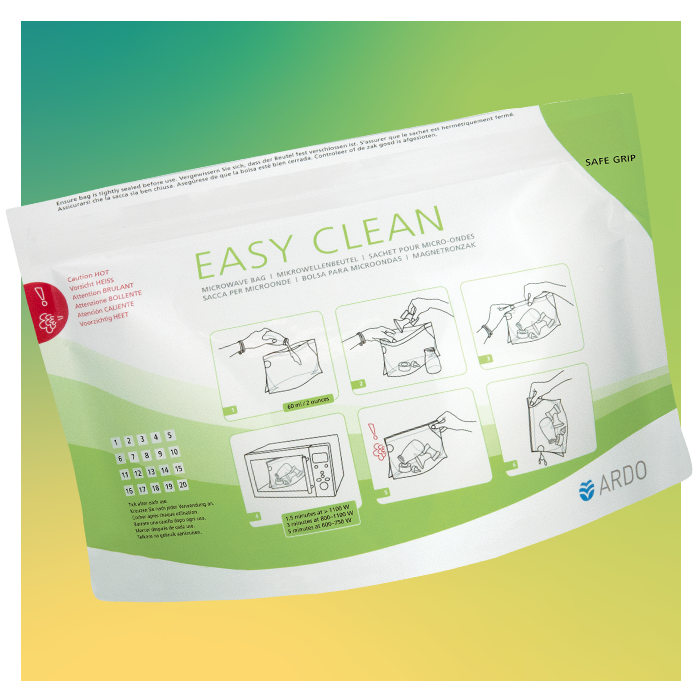 Quickly and safely clean breastfeeding accessories.