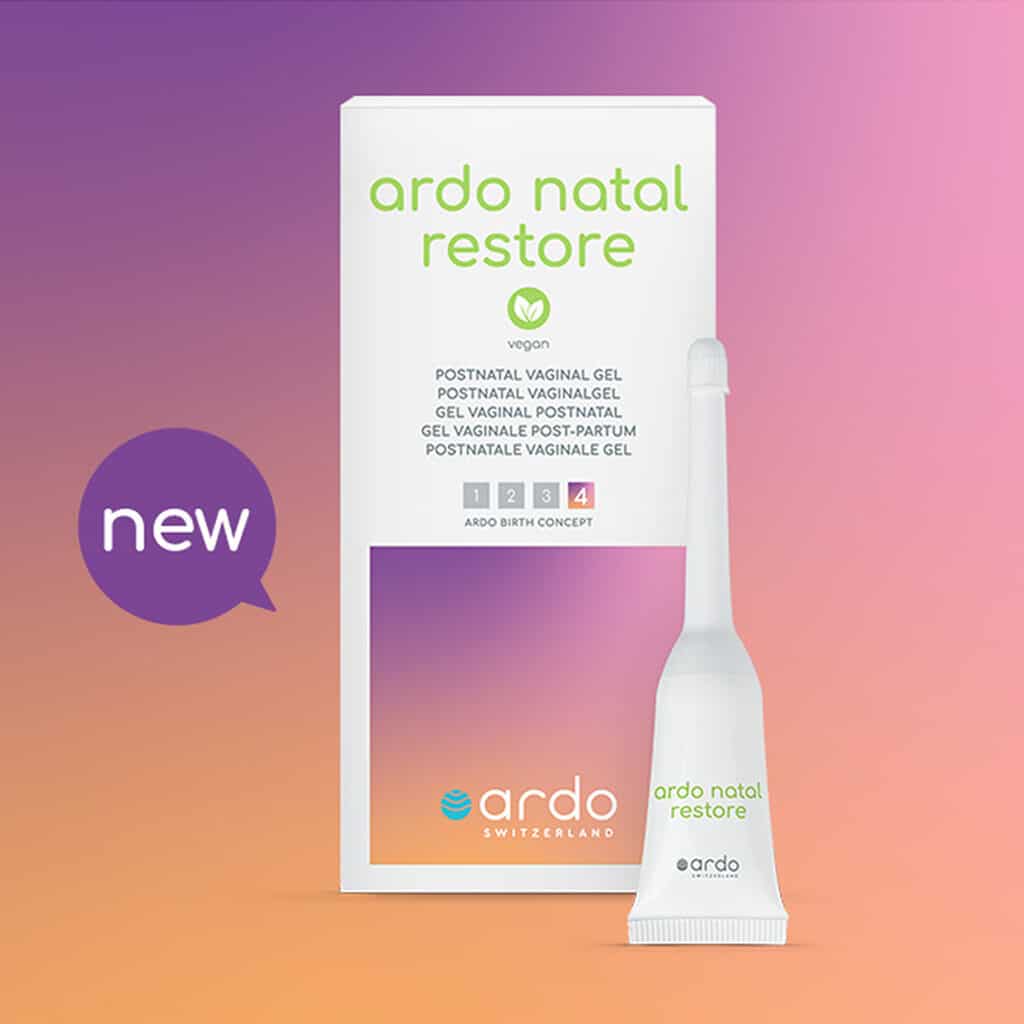 Vaginal gel for use after childbirth
Helps your vaginal defences after childbirth. Ardo Natal Restore gives the vaginal mucosa the moisture it needs, supports healing, prevents irritation and infections, and normalises your vaginal pH.
The cream moisturises and cares for stressed skin. The optimal combination of wheat germ oil and hyaluronic acid makes the skin smoother and more supple. Used regularly, it prevents the development of stretch marks and reduces their effect.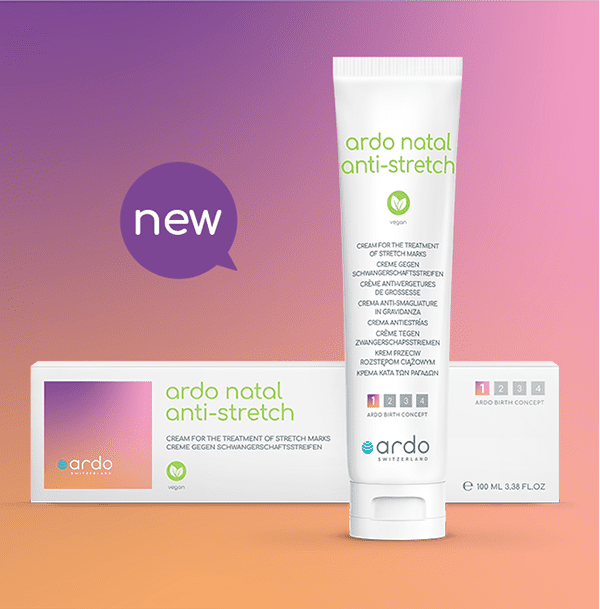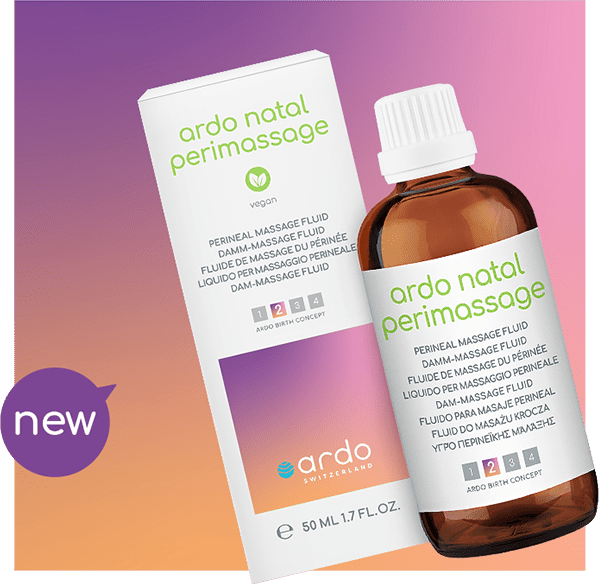 The natural perineum massage fluid combined with perineal massage to encourage blood flow increases the elasticity of the perineal tissue and ideally prepares expectant mothers for a vaginal birth. The risk of perineal tears and episiotomies is lowered.